dcsTools Announces March Madness 2008!
Eden Prairie, MN, March 1, 2008
To celebrate the launch of our new and improved web site, dcsTools.com announces customers can save 20% as a part of our "March Madness" launch promotion.
Order on-line with a credit card and save 20%!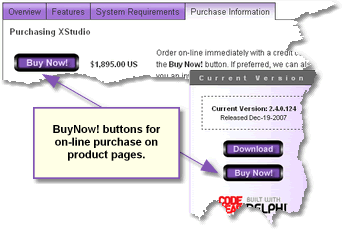 Taking advantage of our March Madness promotional savings is easy - just use the BuyNow! buttons on any of our product pages.
Clicking on the BuyNow! button takes you directly to the selected product's order page, which clearly displays the name of the product you are ordering, along with the normal price and additional discounts available for purchasing 5 or more and 10 or more copies of the product.
| | |
| --- | --- |
| | You can also purchase several products at once, using our on-line store. All products are listed with a quantity field for each. When you have entered a quantity of one or more for each product you wish to purchase, the [Checkout] button consolidates the products you've selected and you can proceed through the normal order process, including entering the March Madness coupon. |
How to use the March Madness Coupon when ordering on-line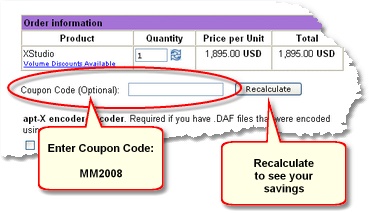 On the product order page, there's a field for optionally entering a coupon code. This is where you'll enter the March Madness coupon code.
The code you need to enter is:

" MM2008"

(with no quotes). When you have entered the coupon code, click on the [Recalculate] button to see the discounted final price.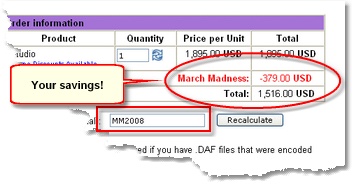 As shown in the example here, the March Madness coupon discount has been applied to the product price and now shows the new total for the product.
Proceed with the rest of the order entry as normal, filling in the appropriate fields and submitting the order. You will receive an email confirmation of the order, sent to the email address you entered during the order process.
The Fine Print
The dcsTools.com March Madness 2008 promotional offer is valid March 1, 2008 through March 31, 2008 only.

No other discount programs may be used in conjunction with this offer.

Purchased products must be installed and registered prior to December 31, 2008.